Hotels to remember: Urbino
Urbino: introduction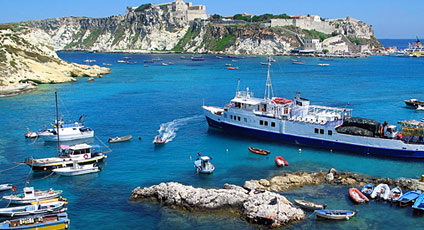 The small, exquisitely charming, city of Urbino is situated in the heart of Italy, on the slopes of the Apennines, facing towards the Adriatic Sea. Urbino has a unique artistic and cultural heritage. The many works of art by famous artists which can be found here has led to the town being known as the "Cradle of the Italian Renaissance".
Illustrious names born in Urbino include: Raffaello Sanzio, Donato Bramante, Girolamo Genga, Federico Barocci, Federico Brandanti, Nicola da Urbino and many more. To visit: the National Gallery of the Marche, the Albani Museum, the Gessi Museum, the Archeological Museum, Raffaello's House and the Typography Museum.
Among the religious buildings those of greatest importance are Urbino Cathedral, the Church of St Francesco, the Church of St Domenico, the Church of St. Spirito, the Church of St Chiara and the Synagogue.
Other sites well worth visiting include the Monument dedicated to Raffaello, the Monument erected in honor of Pope Clemente XI, the Egyptian Obelisk, the Column of St. Spirito, the Ornamental Column and the Fonte del leone Fountain.
Urbino: suggestions from the hotels
Adriana Ligi
(Socio e gestore)
Farmhouse Holidays

Orlando Rodano
(Proprietario)
Historical Residences

Monterado is a quiet village, located in the typical hills of Marche region, far 12 km from the city of Senigallia. It's an excellent starting point to the beach or to the hill, to beautiful places like Urbino, Corinaldo and Monte Conero. (Castello di Monterado) →
Anna Passi
(Proprietario)
Historical Residences

Le Marche is one of the Italy's best kept secrets, with miles of sandy beaches, gentle sloping hills, rugged mountain peaks and cultural and artistic centres. Beside delighting the eye offers also a fine regional cuisine and superb wines! (Relais Villa Giulia) →
Urbino: places to see in the area