Hotels to remember: Senigallia
Senigallia: introduction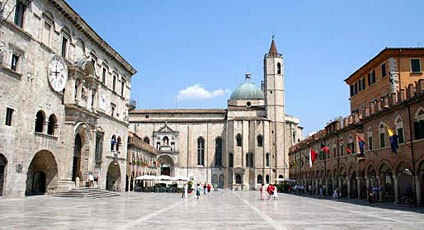 Senigallia is an ancient Roman City, the name of which derives from "Sena Gallicia". The city has a charming historical center which is encircled by walls dating back to the 1400s. It is famous for its 12 kilometers of sandy beaches and tourist harbor, which provides places for over 300 boats.
In addition to the splendid waterfront, the visitor will find a host of things to see, including the Rocca Roveresca, Palazzo del Duca, the Fontana dei Leoni fountain, Palazzetto Baviera, the Foro Annonario, Palazzo di Muzio Oddi and the Clock tower, Neptune's fountain, Palazzo Mastai, the Church of St Martino, the Church of the Madonna Senigallia Cathedral. The Media Museum within Palazzo Mastai Ferretti is well worth a visit.
Nearby one finds the Church of St Maria delle Grazie with its painting by Perugino, and the Archeological park of Suasa Senonum. Senigallia is famous for its Fair which dates back to the 1200s, and is considered to be one of the most important in the whole of Europe.
Senigallia: suggestions from the hotels
Adriana Ligi
(Socio e gestore)
Farmhouse Holidays

noemi pettorino
(proprietario)
B&B and Homes

This is a place where you can switch off completely, for those who are looking for elegance, simplicity and isolation. Here you can still feel the pulse of rural life and the breath of the earth. (Il Sambuco) →
Anna Passi
(Proprietario)
Historical Residences

Le Marche is one of the Italy's best kept secrets, with miles of sandy beaches, gentle sloping hills, rugged mountain peaks and cultural and artistic centres. Beside delighting the eye offers also a fine regional cuisine and superb wines! (Relais Villa Giulia) →
Senigallia: places to see in the area