Hotels to remember: Pescara
Pescara: introduction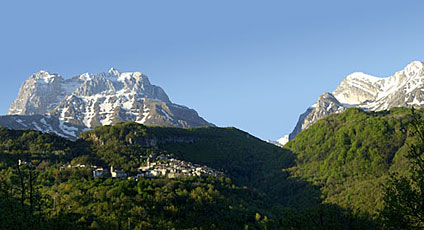 Pescara is the result of the union of two distinct towns, one to the South of the Pescara river, known as Portanuova, and one to the North; situated in a strip of land between the sea and the hills.
The merging of the territories came about in 1926 and was promoted by the influential writer Gabriele D'Annunzio, who was born in the area. Since then, the town has continued to develop so as to become one of Italy's most modern cities. Over the decades following its creation, the city has expanded so as to include a fishing port, tourist harbour, industrial area, numerous faculties of the D'Annunzio Univeristy, and high speed connections to the country's major railway lines and motorways.
There are numerous sites of historic and artistic interest in the city, such as the house in which Gabriele D'Annunzio was born, the Genti d'Abruzzo Museum, the Basilio Cascella Art Museum, the Vittoria Colonna Museum of Modern Art, the Villa Urania Ceramiche di Castelli and the Ecomuseo. Among the important houses of worship located in Pescara, one finds the S. Cetteo Cathedral, the Church dell'Adorazione, and the Church of Maria del S.S. Rosario.
Pescara: gourmet addresses
Pescara: places to see in the area