Red art
The Pepoli museum and the work of Trapani's coral artists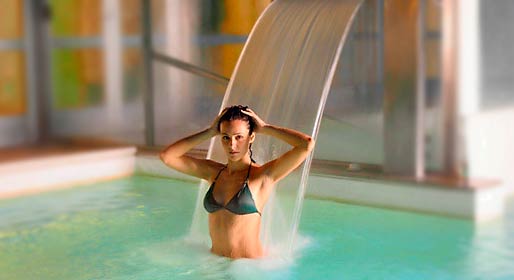 History carved in coral
For centuries, the history of Trapani, in North West Sicily, has been inextricably linked with the fishing and carving of coral.
The city's coral fishermen used to live in what is today's Via Corallari. Although they fished mainly in the abundant banks of coral located close to home, they also ventured much further afield in their search for the precious material, as far as the African coast.
From the 15th century onwards, and throughout the Mediterranean, the coral artists of Trapani were famous for their skill in crafting both sacred and profane objects, from crucifixes, shrines and Nativity scenes, to goblets, lamps, picture frames and jewellery: objects in which the precious coral was often mingled with gold, silver, copper, enamels, mother of pearl and lapislazuli.
The Pepoli museum
Today's visitors to Trapani can admire a splendid collection of these works in the Conte Agostino Pepoli Regional Museum, housed within the city's former Carmelite Convent, dating back to the 14th century. In addition to halls in which Count Pepoli's private collection of statues and paintings are displayed, the museum contains a number of rooms dedicated to the red art of Trapani's "mastri curaddari".
Visitors to the museum never fail to be amazed by the elaborate nativity scenes in coral, copper, enamel, silver and ivory, which the noble families of Trapani used to display in their drawing rooms so as to delight their guests.

The artists responsible for these works remained largely anonymous, bar the occasional exception such as Andrea Tipa, who worked in Trapani in the early 18th century and was the author of numerous nativity scenes in which the theatrical effect of the coral was heightened further by the use of alabaster, shells and mother of pearl.
The treasure of the Madonna of Trapani
In addition to the nativity scenes, the Museum exhibits a great number of masterpieces of sacred art, including Matteo Bavera's crucifix, carved from a single block of coral, and an enormous lamp created using the 'retroincastro' technique. This technique, which consisted in the application of small drops of coral to thin sheets of moulded metal, was abandoned in the 17th century, having been adjudicated far too time consuming and expensive.
A baroque triumph of precious stones, pearls and, of course, coral, the Pepoli family's collection of jewels includes great part of the Treasure of the Madonna of Trapani, consisting in the donations made by kings, aristocrats and simple worshippers of the much revered Sicilian Virgin.
Put it in your diary... or on your smartphone

Regional Museum "Conte Agostino Pepoli"
Via Conte Agostino Pepoli 200
91100 Trapani
Week days: 9.00 - 13.30
Sunday and holidays: 9.00 - 12.30
Monday closed

Tel: +39 0923 553269